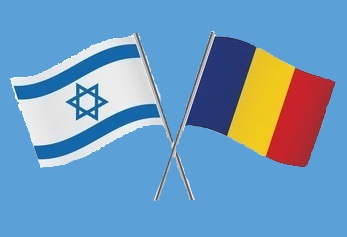 Psychological Clinic Dr. Miron Itzhak
+40 233 236 146
+40 747 627 971
Israel: +972 58 5183623
I have opened the clinic in Piatra Neamt over 26 years ago.
I began to practice psychology over more than 45 years ago, at first in Israel, where I overcame various medical challenges, at children, teenagers and adults. Alongside the studied courses, I worked in various places, learning from each new experience and I participated at various national and international conferences gaining lots of professional experience.
Together with the medical psychology I have practiced in Israel, I also studied workplace psychology.
After 1989's Romanian Revolution, I came to visit my parents' birthplace and I fell in love with the people from here and with Romania. Therefore, I decided to continue my professional activity here and I chose as my home the wonderful town of Piatra Neamt.
The beginning wasn't easy! Suspicions, the difference in mindsets between I and the locals brought at first misunderstandings which have stopped being a problem over time.
Now I can say that I am happy whenever I walk and meet people I helped whenever they were in need who now enjoy happy lives. Those are the people who trusted me and who managed to overcome their psychological struggles thanks to my work.
I also provided my services to various companies from Piatra Neamt. Together with the team of psychologists from my clinic we offered psychological assistance both to the company and to its employees.
Our clinic provides the following services:
My rich experience in Medical and Workplace Psychology

High quality psychological tests

Psychological workforce who was formed by me using Western medical methods

A well equipped psychological laboratory for ensuring the highest quality of the medical services
I hope that through a future collaboration I can help you achieve individual, group or workplace progress from a psychological perspective.