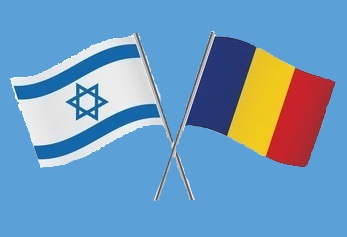 Psychological Clinic Dr. Miron Itzhak
+40 233 236 146
+40 747 627 971
Israel: +972 58 5183623
Dr. Miron Itzhak offers the best quality/price ratio. You are getting professional services, at prices adapted to the actual economical conditions.
Dr. Miron Itzhak (principal clinical psychologist) offers the following services:
Individual psychology
Dr. Miron Itzhak uses several psychotherapeutic methods in an eclectic way, using each time the most suitable method for the patient and does not choose the patient according to the method.
Among the problems treated we list panic attacks, phobias, neurosis, depression, personality disorders, drug addiction, alcohol, gambling and the use of psychotherapeutic methods for various chronic diseases, the services being available for both adults and children.
Group psychotherapy
Groups of 10-20 people with a common problem are organized, at least once a week. Research shows that using group psychotherapy together with individual psychotherapy leads to the best results. There are groups formed ad hoc without a precise number of meetings and groups with a precise number of meetings.
Online psychotherapy
Dr. Miron Itzhak offers online psychotherapy services for those who cannot physically come to the office, regardless of their location, his services being offered via Skype.
Psychosexology
Psychologist Dr. Miron Itzhak treats sexual problems that occur in both men and women, treating various sexual disorders.
Couple and family psychotherapy
Among the couple problems treated at Dr. Miron Itzhak's clinic, we can count jealousy, deception, lack of compatibility and monotony.
Among the family issues dealt with are the management of various aspects of the family relationship, such as the role of each member, managing unwanted life situations (illness, bereavement, etc.) and managing family relationships in a single-parent family.
Professional and sports psychology
Dr. Miron Itzhak offers individual and group coaching and training services for companies, as well as psychological testing for employees (at employment and periodically)
He also offers psychological testing services in order to obtain a driver's license
Last but not least, Dr. Miron Itzhak also offers sports psychology services, very important for both sports clubs, as well as for individual athletes in order to obtain better results in performance competitions
Chess psychotherapy
Dr. Miron Itzhak also offers this unique service, combining experience in the field of psychotherapy with the success in his chess career, for a double effect for the children.